It's already that time of the year when you're starting to prepare for Christmas at home and the Society's getting ready for the year ahead. It's a veritable hive of activity here as we plan how to make the most of available resources so that we can continue to provide all the services our members rely on. That's what makes December special, and challenging!
But what makes tomorrow special?
This year on the 2nd of December the Society is participating in the Giving Tuesday initiative. Giving Tuesday is a global movement to create a national day of giving to kick off the giving season.
As a wise man once said, "We are only worth what we are willing to share with others." This man was the 19th-century philanthropist Sir Moses Montefiore and I heard his story from my son's high school principal.
Sir Moses made this comment almost 200 years ago but it is just as relevant today. We can accumulate skills and money, and we can have time on our hands, but their true value is revealed only when we make good use of them; when we are part of introducing positive change or when we help someone.
Giving Tuesday is a great opportunity for our members and supporters to consider the ways in which they can help the Society and by extension, society. Here are a few ideas how you can do that:
SHARE YOUR TIME and register as a volunteer. We are planning for next year and are hoping to build our list of people we're able to turn to when we need extra hands and minds! If you're able to make sometime to lend a hand occasionally then please complete the Volunteer Form. Please note that we're not asking you to commit to anything specific right now, just to indicate a willingness to be contacted in the future.
Click here to put your name to volunteer
Thank you!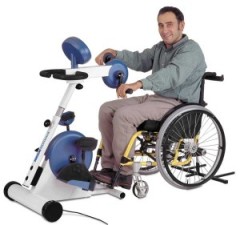 SHARE SOME CASH. The Society's physiotherapists have identified a need for a Motorised Movement Therapy Unit for our gym. This piece of equipment enables people in wheelchairs to do leg and arm exercises. It costs approximately $6,000.
To be clear – we're not asking you for $6,000, but if most people on our mailing list donated just $10 then we'll be able to provide the  opportunity for people to keep physically fit even if they are in a wheelchair.
But even if not everyone donates some money, the people who do will help us more than they realise as our chances of raising the shortfall through grant applications is vastly enhanced if we can demonstrate to grantors that this project is supported by members.
So, if you have a few dollars to spare, click on the image below and join our Giving Tuesday campaign to buy this important piece of specialised equipment that can't be found at neighbourhood gyms but is needed by people with limited mobility to help them preserve their quality of life.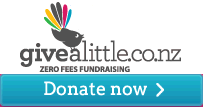 All donations to this campaign go through Givealittle platform, which is New Zealand's first zero fees fundraising service, thanks to the Spark Foundation. Donations above $5.00 are tax deductible and you will automatically be emailed electronic receipt upon completing your transaction.
If you don't have spare time or cash, you can still make a difference simply by sharing this page with friends and family and on your Facebook wall.
It's a numbers game – the more people who read this, the closer we get to actually reaching our $6,000 fundraising target!
Once again, thanks for your time and attention!:)