Contact the Multiple Sclerosis & Parkinson's Society of Canterbury
Multiple Sclerosis & Parkinson's Society of Canterbury (Inc)
P O Box 20567
49 Sir William Pickering Drive
Burnside
Christchurch 8543
Telephone: 03 366 2857
Fax: 03 379 7286
Email: support@ms-pd.org.nz
Enter your details below to send us a message
---
Find an outline of our staff below
Please dial (03) 366-2857 and then the extension number listed below.
Manager
Robin Furley (ext. 2)
Office Manager
Annette MacFadyen (ext. 6)
Resource Nurse
Anna Fraser (ext. 4)
Resource Nurse
Judy McKeown, RN (ext. 3)
Administration Assistant
Nicola Morrison (ext. 7)
Physiotherapist
Leila Shahtahmasebi (ext. 1)
Physiotherapist
Pat Lyons (extn 1)
Exercise Group Leader
Kim Veenings
Fundraising
Lynne Trowbridge (ext 8) and Deb Parker (ext 9)
---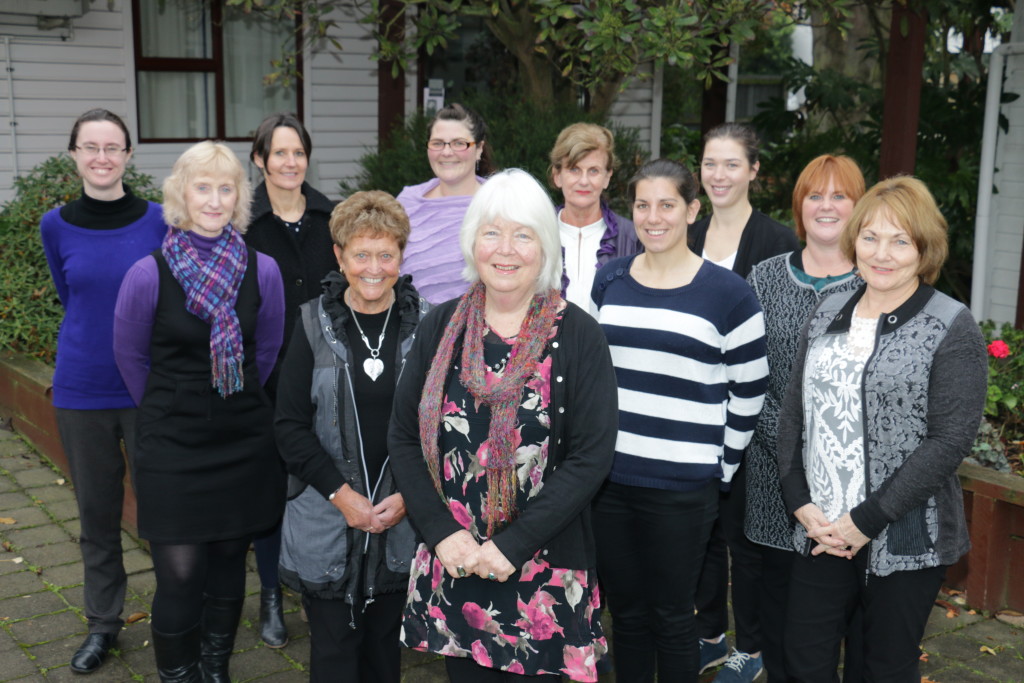 Left to Right. Click on name to email or Right click on name….. choose "copy email address", then paste into the email program that you use.
Nicola Robinson – Admin Assistant, Annette MacFadyen – Office Manager, Tessa Kain – Fundraising Assistant,Lesley Williams, -Social Activities Coordinator,  Kim Veenings – Group Exercise Leader, Robin Furley -Manager, Lynne Trowbridge -Funds Development Manager, Leila Shahtahmasebi – Physiotherapist,
Joan Gane – Physiotherapist, Anna Fraser – Parkinson's Resource Nurse, Judy McKeown, MS Resource Nurse