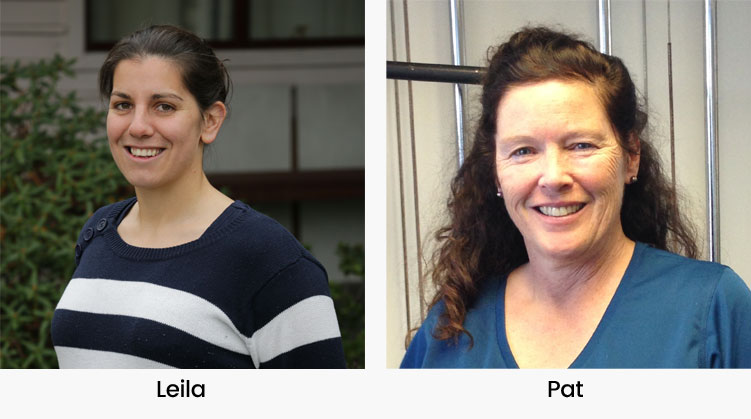 The Society employs two Physiotherapists (Leila and Pam) and we offer a variety of services to our members. These include:
Assessments of your current level of physical ability and function, e.g. walking, balance, strength. We encourage an initial assessment when you become a Society member and then regular reviews. We rely on you to contact us to request a review.
Provision of exercise programmes to help maintain function and independence.
Education on techniques and strategies to aid movement.
Referral on to other health services as required. In particular, when an Occupational therapy assessment of the home is required or for problems with Speech/swallow.
Assist in delivering Self-Management Programmes: 'Minimise Fatigue, Maximise Life' for MS and 'Living well with Parkinson's'.
We know that exercise helps maintain function and independence for both people with Multiple Sclerosis and Parkinson's. It can also help in the management of fatigue and prevent other medical conditions. A professional review of research in 2012 concluded that exercise is beneficial for people with Parkinson's, but is most effective when tailored made for each individual by a Physiotherapist.
A similar study looking at MS in 2013 found that exercise performed 2 times per week at a moderate intensity increased fitness and muscular strength, and also helped with walking and fatigue.
There are a variety of ways to access exercise but to ensure that the exercise is the most suitable for your needs we suggest an assessment by one of our Physiotherapists. They will then be able to help set you a home exercise programme, arrange an exercise programme in our gym or a community gym, or involve you in one of the exercise classes run by the Society.
We offer a variety of exercise classes and open gym sessions, suitable for everyone with MS and Parkinson's. Download the Society's Exercise Class Timetable to find classes and times that work best for you but to get the most from a class you must contact  one of the Physiotherapists first.
Please contact Leila or Pam on 366 2857 ext. 1, if you wish to make an appointment for an assessment or to discuss your exercise needs.