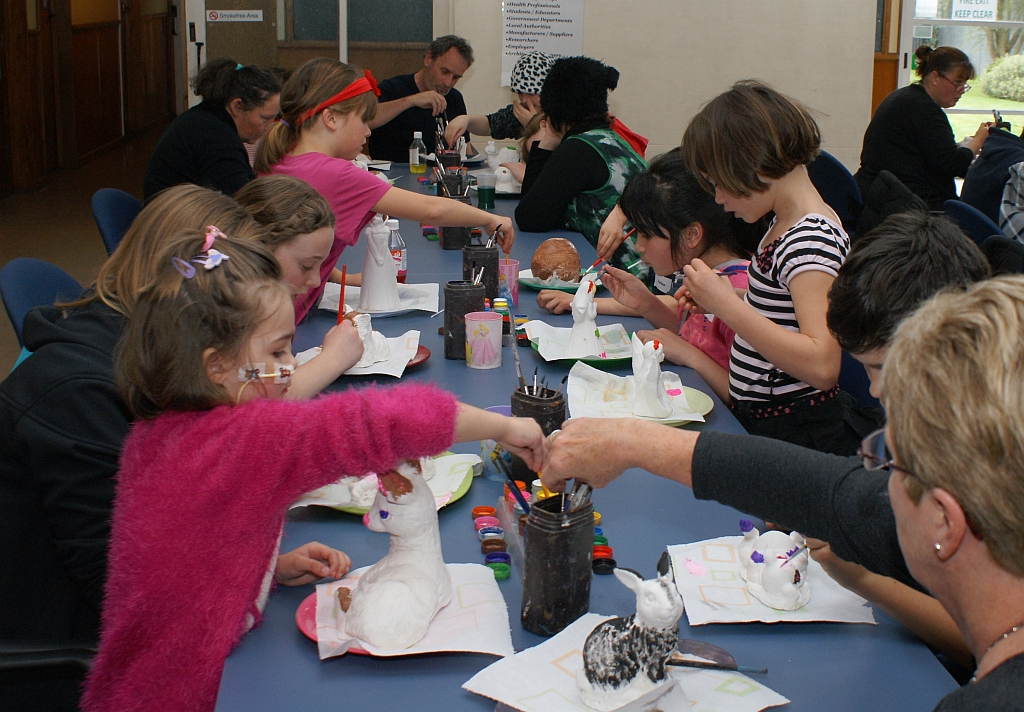 The Society's School Holiday Programme takes place during the mid-year holidays and usually features two days of activities for the children of our members.
The 2014 School Holiday Programme was funded by a generous grant from the Christchurch City Council and featured a mid-week creative activity and lunch at the Society and a trip to the cinema the following week.
The Plaster Ornament Painting activity proved a big hit with children and adults alike and after a few hours of creating, socialising and tucking into a tasty lunch of pizza and chips, everyone left with a colourful object they had personally created.
Terry Hooper, the operator of "The Painting Corner" at Riccarton Market supplied the paints and a wide range of plaster moulds, from animals to skulls and fairies.
Rainbows painted the sky on the morning we gathered to watch How to Train Your Dragon 2 at The Palms. Armed with popcorn, ice-creams and drinks, our group filed into the cinema to enjoy the inevitable craziness that happens when you add wild dragons to a story about burly Vikings during a time of discovery and conflict.